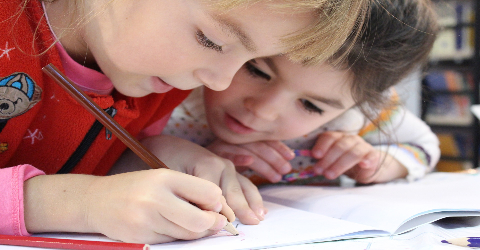 There's something almost sacred about the first and last moments of an event. 
They touch our hearts. And, they're the ones we tend to remember the most.
The birth of a child … the death of a loved one.
The first day of cancer treatment … to the ringing of the celebratory bell.
Even something as seemingly innocent as the first day of school.
No matter whether it's kindergarten or college, the first day of school can conjure up feelings of nervousness and anxiety about what lies ahead.
Teachers know this. Which is why there's a viral trend of videos showing teachers coming up with creative ways to welcome their students. By adding a little bit of fun and personalization, teachers help kids feel welcomed and maybe not as scared as they might have been when they woke up that morning.
The video below is an excellent example of something my team and I refer to as a Warm Welcome or an Awesome Arrival. When we take care to make the first moments of every patient or customer interaction warm and welcoming, it sets the stage for a great experience.
Notice how each student in this video is given the choice to personalize how they want to be greeted by their teacher. They can choose a hug (heart symbol), a high-five (hand symbol), or a dance (musical notes symbol). Each kid is empowered to make their own choice and they appear happy and ready to start their day.
In healthcare, clinical care is mostly dictated to patients as a matter of professional expertise. For patients, there's little choice on the clinical side of healthcare. But what about the human side of healthcare?
Consider something as personal as the patient's name. Do you know what name your patient prefers to be called? Keep in mind, it isn't always the legal name that appears on their medical record. The best way to find out is to ask! (And then record it, share it, and hardwire it so every care team member who interacts with the patient sees it and uses it, every time.) Calling patients by the name they prefer is a great way to show respect and build trust from the very first moments of the patient interaction.
This video just makes me smile. And it reminds me that while the so-called little things might seem insignificant, they can have a big impact.
"é sobre ser abrigo e também ter morada em outros corações." 💛🌻

Posted by Camila Guimarães on Monday, August 12, 2019