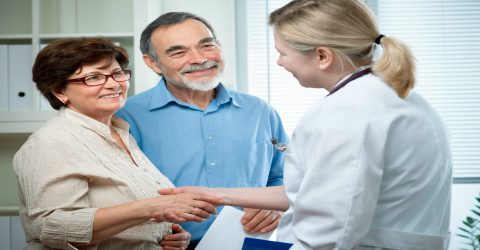 You never get a second chance to make a first impression.
Think back: when was your last encounter with customer service personnel? What do you remember about the experience? How friendly was their facial expression, voice, or body posture?
Did you feel like you were a person to them, or just the next number in a long and busy line?
At ILS, we focus on the personal. Our practice is to make a human connection with each person we meet, and this is what we advise our healthcare clients to do. And we do this using our proven tool: Human-Business-Human®. Human-Business-Human® is a reminder that from start to finish, relationships come before business.
With regard to "human in," we know just how important it is to make a positive first impression. Whether an encounter is face-to-face, by email, or over the phone, customers should feel cared for and valued from the very beginning of their experience.