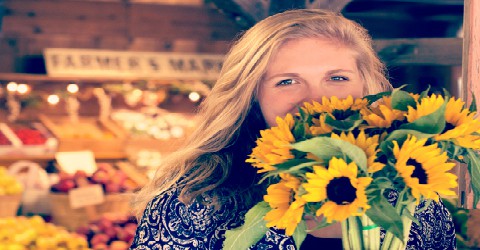 Ever wonder what makes some organizations better than others? Often, it has little to do with products or services, although those things need to be good.
What really makes some places just better than others is the people. Their little (or sometimes grand) gestures of kindness are what transform a basic transaction into an experience.
Take grocery shopping, for example.
What was your last trip to the market like? Did anything stand out that was really out of the ordinary? Anything that made you jump back and say WOW? If you're like most of us, the answer is probably no.
But, in my hometown of Rochester, New York, at the local Wegmans (which, by the way, is consistently ranked in the Top 3 Best Places to Work lists each year), the cashiers proactively step out from behind their register to invite people to come through their aisle.
Big deal?
Well, it depends on how you look at it. Consider the customer. Maybe it's a mom with a wiggly toddler or an elderly woman with poor vision. Imagine how it feels to be greeted by a store employee and escorted to the checkout area? Personalized, individualized service. That's just one of the things that is The Wegmans Difference.
Have you ever bought shoes online from Zappos? They're famous for sending a handwritten thank-you note, sometimes written in crayon, when they know you've ordered shoes for a special occasion. That's the Zappos Difference. 
At the Marriott Courtyard front check-in, employees come out from behind the desk to personally greet guests as they arrive. That's the Marriott Difference.
How To Move From a Transaction to an Experience
So what's the one thing that makes the employees at each of these companies so great? What's that one thing that makes people say, "Everyone is so nice and friendly here – there must be something in the water!" The secret ingredient is that at each of these organizations the culture and strategy are aligned as ONE.
Your organizational culture is what your employees would say is the way we do things around here. If culture and strategy aren't aligned, culture will ALWAYS win out and, as the cliche goes, will eat your strategy for lunch.
So what do patients and visitors see and hear when they enter your emergency room or care facility?
Are you just moving from one transaction to another or are you creating an experience?
What would your employees and your patients say is YOUR difference?