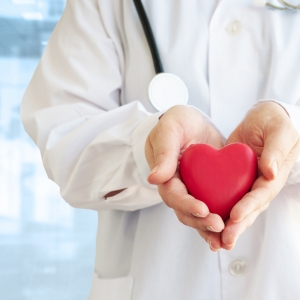 Happy employees create great experiences for patients and customers. How? Well, we know that great patient or customer experiences aren't a result of one big moment or one big event. Great experiences happen during these small moments of connection between patients, families, and care team members. And they often happen when employees are empowered, engaged, and having fun at work.
Southwest is a great example of employees having fun at work. As a result, their employees have found a lot of subtle ways to connect with other people.
I experienced one of these subtle moments of connection a few Sundays ago when I flew into Memphis. As I entered the terminal, a friendly Southwest employee in a Green Bay Packers jersey greeted me. I watched as he and some passengers cheered and high-fived one another. I was confused! Had we inadvertently landed in Wisconsin by mistake? I rounded the corner into the terminal and noticed nearly every Southwest employee wearing their favorite jersey and team gear. They were all celebrating their own teams that day. It was great to see passengers who were flying from all over the country find a moment of connection while celebrating their football team. Just a little moment of connection between employees and passengers. It's hard not to be nice when you're having fun.
Happy Employees = Happy Customers = Good For Business
Southwest Airlines has one of the lowest levels of employee turnover and one of the highest levels of employee satisfaction. And, they all seem to just have more fun and pride at work, which directly impacts the customer experience.
It's simple math, really.
Happy Employees + Happy Customers = More Business
When your employees are happy, you have less turnover. Less turnover means you have more seasoned employees who: 1) know their job tasks well, 2) have the time to make connections with their customers and, 3) deliver on the promise of their brand and their mission.
All of this means more money for Southwest in the form of revenue, profit, stock value, bond ratings, etc.
(No wonder they're called the "Love" airline)
And by the way, we can do the same in healthcare.
Silly Eyeballs Bring Smiles
At a client hospital recently, I couldn't help noticing this one nurse with a pair of silly eyeballs on top of her skull cap. Smiling, I asked her what the deal was? Why were there googly eyes on her skull cap!
She laughed and said, "Oh, I do this to make my patients smile. I know they're in a lot of pain and they're worried and anxious and all that. I know it's not a big deal, but hey, if it makes them forget their pain and worry for a moment, and they can smile, then I think it's worth it." And then she added, "Plus, it's fun for me too!"
This nurse is having fun at work and I love it.
We need to do more of this in healthcare. 
When employees are empowered to make little connections with customers, patients, or guests, a little magic happens. This is what we call the human side of healthcare. It's about connecting with the human on the other side of the diagnosis or the health concern and injecting a moment of levity, a moment of humanity. We all have the ability to create powerful moments like these. And the good news is, it doesn't take a whole lot of time, money, or effort.
It's like my friend the nurse said: if it makes them forget their pain and their worry for a moment, and they can smile, then it's worth it.