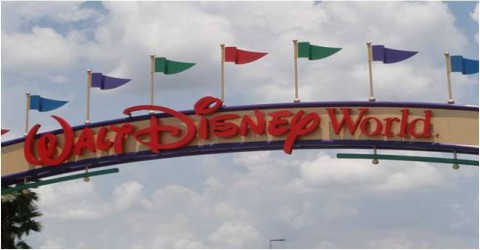 Two of the best interview questions to ask any prospective employee are:
1. What makes you smile?
2. How do you make others smile?
This is especially true for an organization like Disney, whose mission is "We Create Happiness!"
When Disney hires for their housekeeping team, they aren't just looking for people that can make beds, push a broom, or clean mirrors. Those are job tasks and, while important, they aren't what sets Disney apart from other resort destinations. We expect that housekeepers know how to do these things and more as part of their job training.
But Disney is looking for something more. Their recruiters are searching for people who can help create magic for the millions of guests that visit Disney parks and resorts every year. Because that's the secret to what makes Disney … well … Disney.
Every cast member (employee) is focused on creating happiness by making magic for guests. And the housekeeping team can get especially creative with their magic-making. Whether it's towel "origami" or creatively arranging stuffed animals to surprise and delight guests when they return to their hotel room, Disney Housekeepers do so much more than what's found on their job description.
Check out this recruiting video, which is used to recruit college students to come work for the Disney Housekeeping team.
Are Your Housekeepers Making Magic?
Everyone has a role on the care team. Whether they work directly in the care of patients (clinical employees) or whether they work in non-clinical positions (billing, security, valet parking, food services, housekeeping, etc.). In fact, your housekeeping team is often one of the first faces that patients, family members, visitors and others see when they enter your hospital or care facility. Are they prepared to deliver a little magic and help create an exceptional patient experience?
I could write more about this, but I truly believe the best way to show you what I mean is to share this amazing video with you. Edy Boyd is someone I think we wish we all had working on our team.
Enjoy this video of how Edy goes beyond the daily tasks of her job and embraces her role in the healing experience. What techniques could your team learn from Edy?