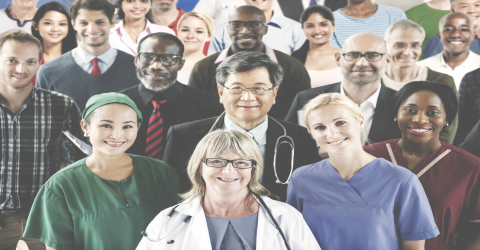 Do you have the right people in the right seats on the bus? This was a concept introduced by Jim Collins in his book, "Good To Great" and it's a good reminder that, as leaders, our job is to hire, develop, coach, and nurture people who are a good fit for the organizational culture.
A Story About a Guy On The Wrong Bus…
I remember a story from years ago when I was a tour guide at the Backstage Studio Tour at Walt Disney World. While the ride has long since been replaced, back in the early 1990s it was quite popular. We had microphones that would carry our voices throughout five long tram cars full of guests. When the half-hour tours ended, we dropped off guests and drove the empty shuttle around to the start of the attraction to pick up more people.
One day, during the ride back to the front of the attraction, one employee who had a beautiful singing voice decided to turn on his mic and belt out a Tony Bennett song as loudly as he could. As luck would have it, at that very moment, the Vice President of the park drove past in a golf cart and heard him singing…
It's important to note here that when you apply for a job at Disney, you're really being cast for a role in their show. Of course, they're an entertainment business, but the same is true for any organization: you want to have the right people in the right roles to create the customer experience that best reflects your culture.
Moving To A New Bus
In this scenario, the employee singing was considered "bad show" because it was not at all part of the backstage studio tour experience. And, it was distracting and unprofessional. He was written up for his behavior, but unlike in other companies where he might have been fired, the Vice President who had heard him sing decided to do something different. Instead of reprimanding him further, he decided to "re-cast" him in another role within the company where he could use his talents or (to borrow a phrase from another book) soar with his strengths.
In just a few days, this melodious cast member was now greeting guests at the 50s Prime Time Cafe restaurant where cast members are not only allowed to sing…they're encouraged to do so because it's part of that restaurant's "show!" It was a perfect fit. It allowed the cast member's talents to shine while also complementing the Disney culture and supporting their shared mission: we create happiness.
I share this story because whether you're hiring a clinical or a non-clinical person, resumes and interviews often sound alike. All things being equal, it's hard to know which candidate to choose. The differentiator comes down to whether the candidate is a right fit for the role as part of the care team.
What This Looks Like In Healthcare:
Hiring For Aptitude AND Attitude
First things first, though.
In order to ensure you're hiring right fit employees, you must first identify what you stand for and what you will no longer stand for as a healing organization. Then, you incorporate that into the job description. For instance, one organization we worked with has as their mission: we unite healing and human kindness. Another organization has the mission: we extend the healing ministry of Jesus Christ. Both organizations include their mission on their website and in pre-employment communication so prospective employees can self-select whether that's the organization they want to work for.
In both instances, when these organizations hire new employees, they aren't just looking for another nurse, another surgeon, another accountant, or another housekeeper. They aren't hiring on aptitude alone. They're looking for someone who will perform their job tasks well and embrace the values of their organizational culture. They're hiring for aptitude and attitude.
Each of these organizations makes it clear to prospective employees that they aren't looking for someone who is focused only on being productive and treating patients; they want someone who will engage patients in a partnership of care. So while clinical excellence and competency may get candidates in the door, what gets them hired is the "yes/and" philosophy: Yes, they are clinically competent AND they are a right fit match with our organizational mission, vision and values.
Are you hiring for aptitude or attitude? A person with the right attitude will learn anything – but a person with the highest aptitude and a really bad attitude may do their routine job tasks well but they surely won't go above and beyond to create the kind of experience that reflects your organization's mission and values.