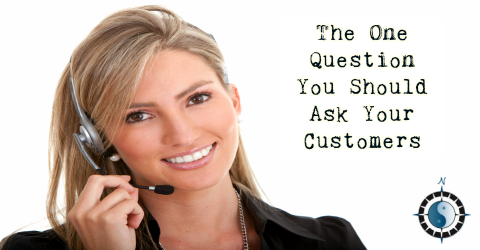 Think about the last customer service rep you spoke with over the phone. Would you hire them to work at your organization?
It's an interesting question and one that I was recently asked to answer on an automated survey. The survey followed a call I made to the customer service cast members at the Walt Disney World Resort.
I've been planning a family trip to Disney World this spring and I'm in the frenzy of finalizing last-minute details. So this weekend, I called the Disney reservations line to speak with an agent about a dining request. At the end of the call, she asked if I would stay on the line for a 'brief survey.' I agreed and within seconds I heard a recording that asked me to respond to the following three questions using a scale of 1 to 5 (with five being most satisfied or the most likely):
How would you rate the friendliness and courtesy of the cast member who assisted you today?
How would you rate the knowledge and expertise of the person who assisted you today?
If given the opportunity, how likely would you be to hire this cast member to work for your organization?
That last question surprised me.
After all, it's one thing to give someone a nice review for good service, but it's another to say you would actually hire that person to come work for you.
But think about it for a moment. That's a pretty ingenious question. It goes beyond the normal 'did you receive good service' or 'how did we do?' What it's really asking is "Is this the kind of service you would want your customers (or your friends and family) to receive?"
It's forcing the customer, (in this case, me) to flip their perspective around and look more closely at the experience they just had and evaluate it from the perspective of a stakeholder. In other words, I needed to decide right there on the spot if this was the kind of person I would want to have representing my company or my business.
Simple. Brilliant. POWERFUL.