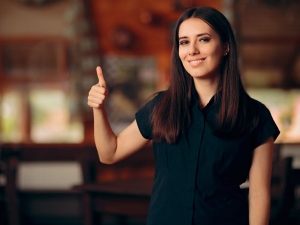 What is a guest's first impression of Walt Disney World before meeting their first cast member? As soon as they drive onto Disney property, they know immediately where they are: the landscaping changes, the signage changes, and it's immaculately clean. They KNOW they're at Disney.
Eight out of 10 people told us for two decades that their first impression of Disney – before they met anybody, bought any food, experienced any attraction – was how clean it was.
The first human contact at most Disney theme parks is the parking booth attendant, with a costume (uniform), a name tag over their heart, and a bright Disney smile. Then, there are the parking lot attendants, the parking tram attendants, ticket sellers, security officers, etc. Everyone has a role in adding to that positive first impression.
In healthcare, it's important to remember that first impressions often happen before patients even meet with their provider.
From the first time patients or visitors click on your website, call your office, park in your parking lot, or walk through your door, the patient experience is affected. Everything in your organization "speaks" — from the dead plants in the waiting room, to the employees smoking near the entrance, to a messy desk with confidential files strewn all over it. It's critical to explore things from the patient's viewpoint. What do they see, hear, smell and touch?
A clean, friendly reception desk with attentive employees makes a good first impression. A welcome mat is an easy first impression. One dermatologist we met decorated his exam room with photos of animals he'd taken during a trip to Africa with his daughter; it was a great first impression, a conversation starter and a way to humanize the exam room.
By mapping out the patient experience, one touch point at a time, and identifying areas for improvement, you'll be able to create great first impressions, always.
For more lessons about how to make good first impressions, click here.