Nursing is so much more than a job or a career. It truly is a calling.
My mother was a nurse and she embraced that calling for nearly 20 years. To this day, she remains one of my greatest inspirations.
And the family tradition continued earlier this month when I proudly watched my sister graduate from Roberts Wesleyan College School of Nursing to answer her calling.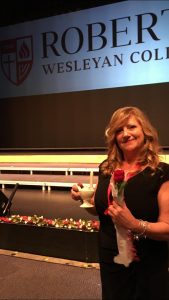 Every day, my team and I are lucky to learn from and work alongside many talented and dedicated nurses and nurse leaders.
This week, and especially as we approach Florence Nightingale's birthday tomorrow, we want to take a moment to say thank you.
Thank you for showing us all what it means to embrace a calling by demonstrating professional expertise, compassion, and human kindness every day.
On behalf of my entire team, thank you for being the heart and soul of the patient experience.