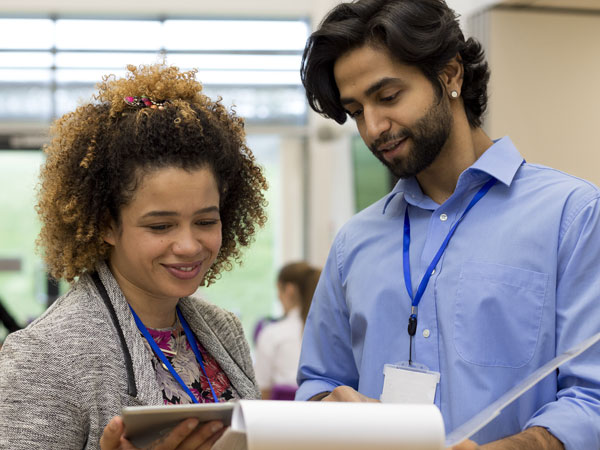 The customer experience begins with the employee experience.
Just look at Disney parks and resorts, where employees are treated as staff members, part of the whole experience. Rather than rule with an iron fist, Disney strives to treat its employees with dignity and respect, so their happiness will shine through in the parks.
Another huge part of the Walt Disney Company's approach is diversity. The company offers progressive policies like transgender-inclusive health insurance, as well as Diversity Resource Groups like CastABLE for cast members with disabilities and HOLA for cast members with Hispanic/Latino heritage and culture.
Of course, inclusion is just as important. Vernā Myers said, "Diversity means being invited to the party, and inclusion means being asked to dance."
Research shows that having a diverse workforce and creating an inclusive work environment creates a better company because a wide variety of voices are heard and employees can be themselves. A diverse workforce also gives your organization a more broad appeal, as your workforce has intimate knowledge and self-lived experience of what those customers want.
Nobody's perfect—Disney has changed its policies drastically over the years, while still trying to maintain its core values and service standards. Hair, makeup and outfit guidelines are all more relaxed now, and the company no longer follows seriously outdated restrictions that prevented visibly pregnant women and people with impairments from being cast members.
Now, even working as a cast member at Disney is seen as something to aspire to. That means they're attracting the best of the best, which is one great reason to treat your employees well and put diversity and inclusion at the forefront of hiring.
In a field like healthcare, diversity and inclusion quite literally saves lives. Think of the countless individuals who enter hospitals and clinics every day looking for help. They include people from every race, creed, religion, gender, age, and disability. And to best communicate, understand, and treat those patients with the best care possible, it is vital that care team make up reflect the community they serve.
For years, there was no diversity in healthcare and it established a recurring standard of prejudice that cost lives—whether intentional or not—and broke trust with the communities healthcare workers are supposed to serve. Now, patients need to see themselves in their healthcare in order to feel like they're really being taken care of, leading them to be more likely to seek the care they need. In short, the better a patient feels they are welcomed, represented and understood, the better the care.
For the complete lesson, check out our virtual 99 Lessons.