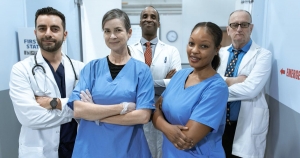 My mantra for the fast-growing workforce of the millennial generation is, "if they don't know the why, the what doesn't matter." Perhaps the most important thing I learned in my 18+ years at Disney is you must connect people to a common purpose before you can teach them to be experts at their individual job tasks.
Employees need a clear 'end in mind' statement that becomes even greater than the sum of the statement's individual steps or parts. For the Walt Disney World Resort, that statement is called the Disney Service Theme, and the first three words are what all cast members remember: "We create happiness by providing the finest in entertainment for people of all ages, everywhere." Because Disney is guest-driven, they consistently asks their loyal guests why they intend to return, year after year. The guests say their top three reasons are:
1. The place is clean,
2. The employees are friendly, and
3. They had fun.
Clean, friendly, and fun. Always those three, always in that order.
To get 74,000 cast members to pick up trash, you tell them that picking up trash and keeping the place clean is the number one key driver to guest loyalty. No one really wants to pick up trash, but everyone wants to help create happiness!
Everyone has a role in the show

This concept also applies directly to healthcare. By following patients through their continuum of care, we know they experience us horizontally (across departments), not vertically (within one department). Even within one department, doctors and care givers know they have a direct role in creating the ideal patient experience.
But what about the rest of the employees? Ownership must also apply to the non-clinical healthcare employees, including food service, housekeeping, transporters, security, billing, valet parking, gift shop, and volunteers.
Here's a mantra for healthcare leaders, adapted from the Disney philosophy:
"If you're not taking care of the patient, you should be taking care of someone who is. Everyone has a role on the care team."
When sharing this important concept with one of our clients, Mercy Medical Group, a division of Dignity Health, we helped them develop employee alignment by creating this True North statement, "We Unite Healing and Human Kindness to create peace of mind for every person, every time, through a culture of yes."
Most care team members will only remember the first five words, but that's okay, because they created it!
We find that the closer you are to the patient in the experience, the easier it is to connect people to purpose. The further away you are from the patient's bedside, the harder it is for you to see your individual contributions to the care team. But I believe you can connect the back office employees to the care experience, by creating a clear end-in-mind statement that synthesizes your mission, vision, and values—and by making sure it is patient-driven.
Remember, the most powerful word in the statement is WE!