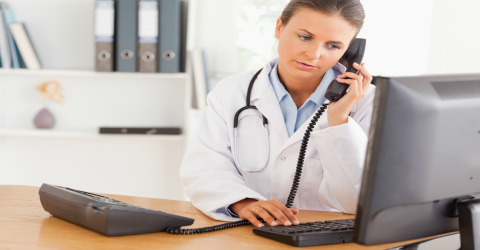 Telemedicine is one of the top trends in healthcare. The growing industry is expected to attract 7 million patients by 2018, up from 350,000 in 2013. This type of technology allows physicians to evaluate and communicate with patients remotely, using screens.
Convenience makes this option attractive to both physicians and patients alike— In fact, in a recent survey, 64% of Americans reported they would attend a telehealth video appointment, and 57% of primary care physicians said they are open to holding appointments with patients via video.
Additionally, the ability to hold appointments via video has many applications, from cost-effective consultations with specialists, to outreach in rural communities. High tech healthcare is on the rise; however, high tech is not always high touch. In other words, technology can sometimes take away from focusing on the human—from staying in touch with the person at the heart of each interaction.