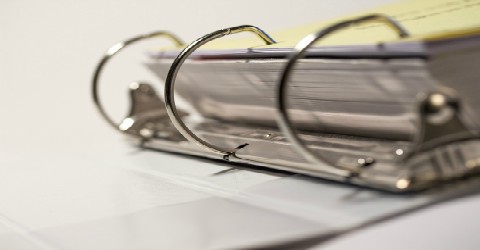 In virtually every clinical setting I've visited over the last two decades, there has always been some kind of Standard Operating Procedures manual, or SOP. When I took a closer look, I couldn't help but notice that they're all about the same: usually a 2-3 inch binder filled with 40-60 hard to read pages that have been photocopied multiple times over the years and rarely updated.
And the information printed inside? Strictly clinical and operational. For instance, there are instructions for how to do a blood draw, but where are the instructions for what to say to the patient to help them remain calm? ??Where's the "human"?
Let me explain.
Think of the Patient Experience as the two strands of a DNA chain. One strand is the clinical excellence and expertise and the other strand is service excellence. Patients measure and rate us based on their experience with both sides of the DNA strand.
They measure us on cleanliness and friendliness. On the clinical expertise we provide and on how much kindness and courtesy is demonstrated while we treat them. On the quality of care they receive and the quality of service they perceive. And yet, our S.O.P. manuals have left half of the conversation out.
Consider one of the questions on the HCAHPS survey, which asks patients to rate how they perceived the noise level during their stay. It's a great question, but we have no protocols around ensuring patient floors are relatively quiet at night. And of course if you look at the S.O.P., you'll discover there's no strategy around maintaining a quiet environment at night!
Bridging the Gap: The Departmental Playbook
In healthcare, I believe we need more than a Standard Operational Procedure book. We need something my team and I call a "Departmental Playbook."
The Departmental Playbook isn't intended to replace the SOP. It's meant to enhance it. Going back to the "quiet at night" example, the SOP would give clinical and operational guidance as to how a patient needs to be cared for following treatment, surgery, etc. The Department Playbook would talk about how to maintain an environment that is conducive to that same patient's healing.
In short, the goal of having a Departmental Playbook is to unite the DNA chain of clinical excellence and service excellence.
For every Standard Operating Procedure, a blood draw for instance, there should be a "play" that describes what happens on either side of the blood draw: what should we do and say before the procedure and after, to help calm the patient, reduce anxiety, and inject some human into the interaction.
Every department in a hospital or healthcare system should have a Departmental Playbook. This includes the clinical side of the care team (doctors, nurses, phlebotomists, imaging specialists, etc.) as well as the non-clinical side of the team (billing, security, valet parking, housekeeping, dietary or food services, etc).
In fact, for the dietary team, there should be a process for "plating the tray" and also for how to enter the patient's room? There's a process for getting the food ready, but there should also be a process for knowing when to assist an elderly person with opening a carton of milk.
In most of healthcare right now, it's all business. No human. But it's important to remember that we're being measured on two things in healthcare: kindness and frequency … and the two things we have challenges with in healthcare are courtesy/kindness and frequency.
Imagine five doctors come to see a patient. Did they all knock first? Did they all wash their hands prior to conducting any kind of examination? One is human, the other is clinical, but to the patient both are important. Which is why we need to have a Departmental Playbook that is both clinical and human. It's the best was to help create a culture of always when it comes to delivering exceptional patient experiences. In fact, the items in the Departmental Playbook are called "plays", just like they are in sports. Through trial and error, employees and leaders alike record challenges or situations where they've developed a best practice. By recording it in the Playbook, it becomes a "play" so new employees can learn from veteran employees.
What A Departmental Playbook Looks Like
>Localizes the organizational culture
>Shows new and current employees "this is how we do things in this department"
>Helps to create a culture of always
One of our clients has created a new "Always" Play for their Playbook and I wanted to share it with you.
Their new Always Play: Walk every patient out to the front desk.
There were three main reasons why they created this play. The first, was to create a personal "fond farewell" for every patient. The second, was to ensure the patient had ample opportunity to ask questions and not feel rushed. And the third was to assist patients in finding their way through the poorly-designed back hallways of the clinic.
The challenge was for their physicians to share that new play with at least five people. Since physicians are often the last person to meet with the patient, they took the lead and shared the play with other team members. There were challenges at first as physicians and nurses got used to the different procedure. But what they found is that patients felt more confident in their follow-up care instructions, they were more inclined to ask questions as they walked with their doctor back to the front reception area, and the patients that were waiting in the waiting room saw the interaction and had a positive impression of the kind of personalized service they would be experiencing.
We're being held accountable on a 26-question survey, which is a frequency survey, and yet we continue to throw ad hoc ideas at it in hopes that it will stick: new initiatives, new programs, etc. When all we really need is to have a department playbook so that everyone on the care team knows "this is how we do things here."