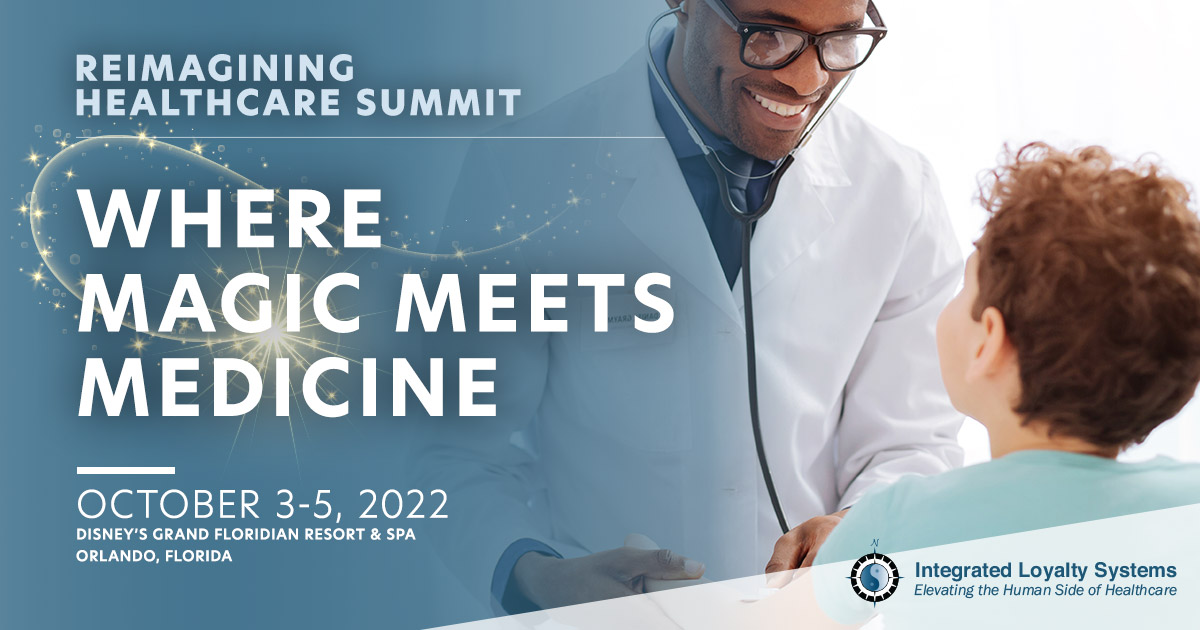 What makes this 3-day event so unique?
It is a one-of-a-kind experiential opportunity that blends together Disney know-how, healthcare best practices, and new tools for your organization. While not produced by Disney, it was designed by and will be taught by Jake Poore, a leader who worked at Disney for 18 years, who has since then been teaching and implementing Disney's concepts into healthcare organizations for the past 20 years. Jake will share many Disney and healthcare industry best practices, but also one-of-a-kind tools that you can only gain by attending this Summit.
Who should attend this Reimagining Healthcare Summit? 
While the conference is open to both individuals and teams, the greatest benefit to an organization is sending a team of five to share a table.
This could be a team from a specific department (like ER, IT, or one clinic/dept.), or a team that hands off to each other between departments (individuals from admissions, ER, Transport, ICU, Med Surge, EVS, etc). Some organizations are also using this event to reward individuals who excel and are moving into leadership roles.
Ultimately, this is a great opportunity for a team to work on a specific project and intend to bring that plan back to implement!
What are others saying about this event?
In February 2019 we hosted the first summit and here's what one participant said:
"Seeing is believing! We have all read about these concepts before but seeing them in real life and being able to adapt and adopt them back to my organization was key! I recommend this workshop to every leader in healthcare."
– Vice Chair for Clinical Affairs, University of Kansas Health System
When is the registration deadline?
This event sells out quickly, so please reserve your table today! Additionally, the cut off for Disney Grand Floridian hotel room reservations is September 1. So, if you want to stay on Disney property and avoid renting a car and commuting in every day, please at least hold your rooms until you finalize your participants.
How do I register for the event?
Click here and scroll down to the "reserve your spot" section.
How do I book my hotel rooms at Disney's Grand Floridian Resort and Spa?
Registration link coming soon. Please register now and we'll contact you when the room block is ready.
Additional questions? Please email info@wecreateloyalty.com.