Jake Poore
Former Disney Leader on a mission to elevate the human side of healthcare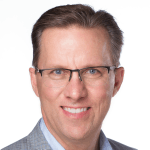 Passionate storyteller and Patient Experience expert.
Former Disney leader and customer experience guru with the inside know-how to help organizations deliver world-class service excellence.
Dynamic speaker with the ability to involve, inspire, and amplify employee engagement.
Greatest inspiration were his parents who taught him the value of family, faith, and hard work.
Had we, as an institution, never found Jake Poore and his associates, we would not have prospered as we have. Our New Value Framework has brought out an environment that now produces significant collaboration, satisfaction and long-term loyalty.


Edward Eckenhoff
Former President & CEO – National Rehabilitation Hospital
Jake and his team exceeded my expectations seven-fold."

Warner Thomas
CEO – Ochsner Healthcare Systems
The 'New Value Process' and ILS gave me new insight into understanding how intangible assets could be linked to tangible financial outcomes.


Dennis Warner
Chief Financial Officer
Unlike typical trainers or keynote speakers, Jake Poore spends most of his time in the trenches of healthcare, working side by side clinical and non-clinical care team members on every step of the patient experience. You may find him shadowing a nurse on a medical-surgical floor, observing pre-op surgery, secret shopping the waiting room of a doctor's office or conducting patient focus groups. In 1996, Jake helped launch the Disney Institute, the external training arm of Disney that sold its business secrets to the world.  80 percent of the people who attended the Institute were from healthcare…and Jake's passion for helping to improve healthcare began.
Just after Septem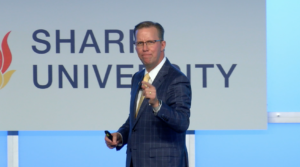 ber 11, 2001, Jake launched Integrated Loyalty Systems, a company on a mission to help elevate the human side of healthcare. Since then, Jake and his team of experts have been sharing the organizational blueprints needed to build world-class patient experiences by helping them design and execute patient-driven cultural blueprints, define the companies' patient experience strategy and map out and operationalize the ideal patient and employee experience.
Team ILS has successfully helped many healthcare organizations make cultural transformations including Kaiser Permanente, Cigna Medical Group, Augusta Health, Dignity Health and their 75 medical practices, Baystate Health, Penn Medicine, Ochsner Health System, National Rehabilitation Hospital, and BJC Healthcare's ProgressWest Hospital. Jake is faculty for ACHE and for the past 11 years has been teaching a 2-day course — sharing the blueprints for designing exceptional patient experiences. In his free-time, he enjoys sailing, golf, and photography. He lives in Orlando with his wife and their three beautiful children.